Fast Clean-Carpet and Upholstery Cleaning in Houghton Le Spring, Durham
Carpet and Upholstery Cleaning








Standard Of Excellence
Established 1995
Kind Words
A Big Thank You To All Are Loyal Clients For All There Kind Words Thanks Again...
Mattress cleaning
From: Jody Graham, SunderlandFriendly, efficient service. Excellent results, I am very happy with the job.
Cleaning sofa.
From: Mr Daniel Smith, SunderlandExcellent service. Turned up on time, done good job and was friendly.
Bedroom carpet cleaned.
From: Mrs Hollie Strong, GatesheadExcellent service! Would recommend.
Carpet Cleaning.
From: Miss Hannah Cook, Houghton le SpringBrilliant. Come early and carpets turned out great.
Rug cleaning.
From: Mrs Kathryn Rauney, Houghton le Spring


Professional and friendly



Cleaning of stairway and conservatory carpets.
From: Mr Harrison, Chester le StreetExcellent service, great result.
Carpet cleaned.
From: Asif Khan, Newcastle upon Tyne
Very good.

Carpets cleaned.
From: Mr Smith, Durham
Punctual, efficient and good service. Great job.

Carpet cleaned.
From: Mrs Sheila Gardner, Gateshead
Lovely job, could not fault.

Sofas cleaned
From: Mr Bear, Spennymoor
Punctual, very pleased with service, provided.
​Cleaned 2 sofas.
From: Miss Kirsty Glasgow, Gateshead
Very pleased with service, would use again and have used in the past for carpets.

2 carpets cleaned.
From: Mrs Ann Commons, Durham
Lovely job.

Carpets cleaned.
From: Mrs Marie Midgley, Houghton le Spring
Very efficient and friendly. Carpets look very good.

Living room / bedroom carpet.
From: Mrs D. Shephard, Newcastle upon Tyne
Used this company 4 times and always been totally satisfied with their work also recommended them to family and friends.

Carpets cleaned.
From: Mr Derek Lowes, Newcastle Work carried out was to a very high standard.Dining room carpet cleaned.
From: Mr Norman Lee, Newcastle upon Tyne
Very good. Full House Carpets Cleaned.
From: Mr Hughes, Houghton le Spring
Excellent service.

Sofa, 3 seater, and chair cleaned.
From: Miss Kayleigh Lewins, Consett
Absolutely fantastic. I am so happy with the results. Affordable high quality service.

Carpet Cleaning.
From: Mrs J Pickering, Chester le Street, County Durham
Excellent every time highly recommend.

3 Piece Suite and Carpet Cleaning.
From: Mr George A. Mann, Wallsend, Newcastle Upon Tyne
Well satisfied with 3 piece suite and stairs carpet. Will use again when needed.
Cleaned carpets and settee.
From: Jimmy Gardner, South ShieldsAbsolutely excellent, superb work, I have been using Paul for over 20 years.Carpet cleaned.
From: Henry Wilkie, Newcastle Upon TyneVery reliable and satisfied with the work.Carpet cleaned.
From: Zasir Walter, Chester Le StreetAlways very pleasant and done a good job.Carpet cleaning.
From: Mrs Norma Fran, North Shields


Would recommend.

3 piece and chair clean.
From: Mrs Dawn East, StanleyGreat service , would highly recommend.Upstairs carpets cleaned.
From: Mrs Marian Bainbridge, Houghton le Spring
Very reliable, professional and reasonably priced service. Paul has done work for me several times and is very friendly.
Bedroom carpets cleaned.
From: Mrs Bowes, Newcastle upon TyneGreat service.Carpet cleaned after red wine stain.
From: Mrs Joyce Brooks, DurhamFast, efficient, good value.
​3 piece suit cleaned and scotch guard and two chairs cleaned.
From: Mrs Irene Wynne, DurhamA very good job done. Would recommend to my friends. Very reliable.Bedroom carpet, stairs and landing carpets.
From: Mrs Lesley Thompson, GatesheadVery reliable, great service.Living room carpet cleaned and washed.
From: Stephen Borrowdak, Blaydon-on-TyneExcellent job.

Carpet Cleaned In living room.
From: Mrs Tina Oliver, GatesheadGreat job, can't believe how clean carpet has come up.
Cleaning carpets and office chairs.From: Mr Eric Waiting, Newcastle upon TynePaul is very reliable always turns up and on time, he does a good job and his prices are competitive I have used his services for the last 10 + years and would recommend him.Bedroom carpet and rug cleaned.
From: Mrs Maureen Morrison, GatesheadExcellent job.Cleaned stairs and landing.
From: Mr & Miss Mark McCreesh, GatesheadGreat customer service, professional, friendly, 1st rate work.Carpet and rug cleaning.
From: Mrs Denise Atwill, Houghton le SpringFirst class results! Polite and prompt service, would definitely recommend Paul, Kept my carpets in pristine condition for more years.3 Piece Suite Cleaned.
From: Mrs T. Jackson, StanleyPerfect.

Lounge/dining room, 1/2 bedroom, stairs and landing.
From: Mr Easton, Whitley BayGreat service.
​Living room carpet cleaned, all stairs and landing cleaned.
From: Mr Dene Sarginson, Gateshead
Brilliant service, so pleased with the result of the cleaning.Bedroom carpets cleaned.
From: Mrs Kim Green, Chester le StreetExcellent work.

Stair carpet 2 rugs cleaned
From: Mrs Pringle, Sunderland


Polite friendly person excellent job done would definitely use company again.



Front room cleaned.
From: Miss Lisa Ross, SunderlandExcellent work! Very friendly and well worth the money.
New
Carpets in two rooms cleaned.
From: Mrs Lisa Stockdale, Chester le Street
Great Service.
Carpet cleaned.
From: Miss Sara Coxon, Gateshead
Fantastic job and service every time. Highly recommend, friendly couldn't fault this company.

Carpet clean.
From: Mrs Diane Purvis, Blaydon-on-Tyne
Very good, reliable service, would highly recommend.

Lounge stair plus bedroom carpets cleaned.
From: Mr Marty Stevenson, Newcastle upon Tyne
I've used Paul for several years. His service is excellent. He's quick, courteous and talented and I wouldn't use any other company. He's the best at what he does.

Carpet cleaned.
From: Ms L. Short, Newcastle upon Tyne
Have used Paul many times, I recommended him to my daughter who has also used him a few times!
Well done for cleaning the shittyest carpet in the NEGraceChester Le StreetNice friendly and efficient service thanks xMrs ShandWinlatonThank you for your excellent service saved me buying a new 3 piece suite as it came up so new.Mrs Day Whitley BayWould definitley recommend.PamPelawWould use again.VickyWest MoorBest service, very happy with the results and would definitley being using this company again and have already recommended them to friends.Mrs GillCleadon VillageGreat service.Mrs ParkinsonSouth ShieldsKeep on doing what you are doing so well will use you again.Mr HoyMorpethFast and friendly service not like other carpet cleaners l have used in the past these chaps where lovely and professional.HelenBirtleyWould recommend.Mrs YatesWashingtonThank you for a great service l am really pleased with the results and im going to recommend you to my family and friends thank you.Mrs CarneyRytonVery fast and efficient service fabulous job will use again.NormaFenhamVery professional service.SharonWest DentonExcellent service and have recommended to family would definitley use you again.JohnLeamlaneGood result.Mrs HenryKillingworthThank you my living room carpet especially looks brand new.Mrs FisherTyne MouthFirst class result happy for you to call again.ChristineChester Le StreetPunctual, fast, efficient clean would recommend you.Mr LimeBlaydonBrilliant job thank you.Miss HudsonLobley HillJob well done, excellent service.AnneThrockleyNice friendly and efficient service thanks.Mrs RoseHeworthExcellent service will definitely be using this company again!!!DennisWhickhamThank you l was very pleased.Mrs CarrLowfellCarpet and 3 piece suite came up like new definitely recommend.Mrs AllenDunston Very happy with service provided would use again.
Val
Bensham

Happy chap great job.
Mr Henderson
Houghton

Very happy with service.
Abbey
Dumpling Hall
---
Powered by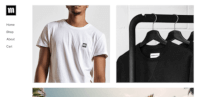 Create your own unique website with customizable templates.